Advertise With Us
Reach Over 50,000 People Just in San Angelo for Less Than $14 Per Day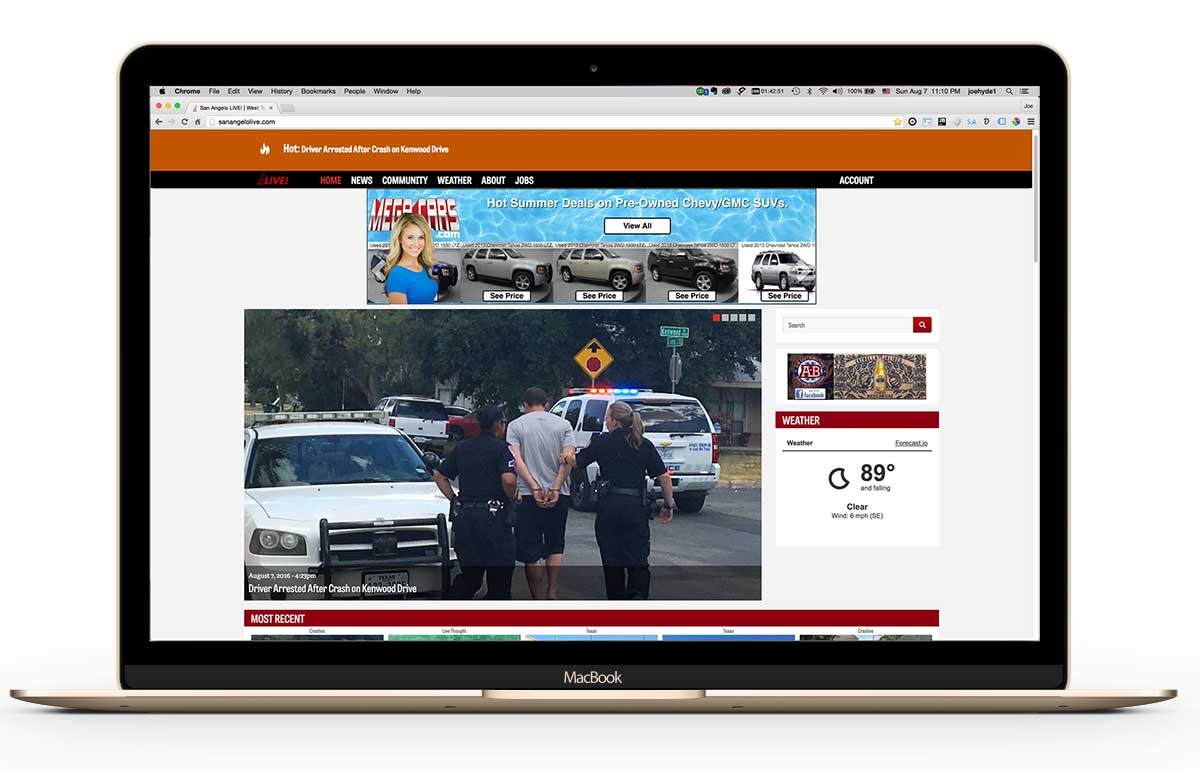 We are a pure-play, indie web and mobile news platform with a local audience larger than all the San Angelo TV stations, radio stations, and newspaper combined.
Advertising here can transform your business.
Want to know more? Fill out this form or call us directly at (325) 340-1238. We're an Internet company, so filling out the form is quicker.